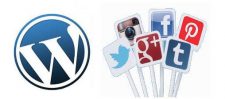 For Small Business Owners and Self-Employed
Make Time For Learning – You don't need a massive amount of time and money to boost your skills and knowledge of WordPress. A short and intensive lesson is where it's at.
WORDPRESS is a powerful blogging and website content management software that doesn't required a lot of technical skills to learn and manage. I am an educator, and The Learning Break is a boot camp session catered to self-employed and small businesses with a tight schedule. The session can be held anywhere, even at your favorite coffee shop, and scheduled at anytime for your convenience. I am offering 2 learning themes:
1. Build your own fabulous web site. WordPress foundation designed for the novice who is not familiar with the software. Learn how to get a domain name and hosting account, choose a theme, navigate the dashboard, install plugins, and more.
2. Self sufficiency. You have already a web site created by someone else and this person is no longer available, so now your are left hanging on your own. You need to discover the dashboard and configure its settings for a great user experience.  I can teach you how to manage your website.
SOCIAL MEDIA – Every week, millions of people are chatting on social media platforms. For people who wants to fine-tune social media contacts, and wish to learn extra about online marketing strategies.
GIMP – Photo Editing Software – Learn the basics and freely retouch your pictures with the same results as professionals.
Hourly fee: $60
Negotiable fee for a long term contract.
Contact Micheline or talk to me at 250-474-1195 for your free phone consultation about your needs.
---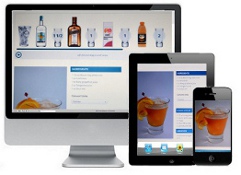 Custom Design Website
I specialize in creating website for restaurants and small businesses with WordPress.  I don't just build websites, I show you how to manage your content so that you can always be in control of your site. Being self-sufficient will save you time and money! Today, a beautiful and modern website can be created with a small budget. A web presence for your businesses is not optional, it is essential!
Contact Micheline  for a quotation on your web design idea, and start your project now.
---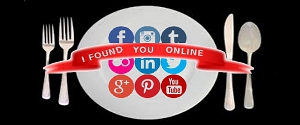 Social Media Marketing
You have a Facebook and Twitter accounts, now what? One of the most intimidating obstacles facing businesses is the creation of content. Advertising and promoting your business on social media is free, but time consuming. I can help you generate content for your social media posts, a real time-saver! Establish a stronger online presence that will help promote your business.
Flexible rates: from hourly to long term account management.
Contact Micheline for a consultation about your needs.
Reach me at the office at 250-474-1195