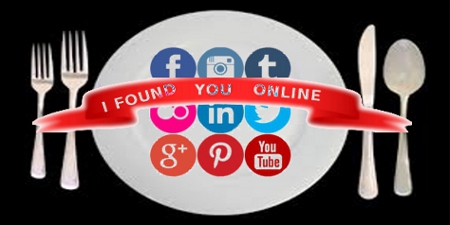 Getting Your Restaurant Noticed With Social Media
It used to be that one of the substantial advertisements for a restaurant was the business itself. You opened a restaurant in a good location to draw people in. Also, if you had an advertising budget, you could put an ad in the local newspapers or magazines.  It made sense: after all, people who wanted to dine out would go to a restaurant. But all these traditional advertising sectors are in decline, and in many cases the most significant channel for communicating information is now the internet.
The customers do not necessarily come into a restaurant, first, they want to browse in before stepping in. They want to look around the dining room, want to see the menu and check the prices, want to glance at the wine list, and so on…
The number of ways for customers to discover a restaurant has exploded. Word of mouth has always been a business best friend. Recommendations from trusted friends were a sure way to get people through the door. In my restaurant, one of the most reliable indicators that a menu item (daily special) would be popular was hearing at a table a person telling another "OMG! You've got to try this, it is so good."
The internet is practically made of word of mouth, and social media platforms play a big role. Take the time to learn how the internet can help your business because it will. Make social media part of your business, daily 'mise en place'.