TRAINING TO GET YOU STARTED IN THE HOSPITALITY INDUSTRY

Well-trained, professional industry workers are always in demand. Working in restaurants/hotels food service can be an excellent, lucrative full-time job, or work well as a supplementary weekend job. Taking the 'Know-How' skills training courses will give you the knowledge necessary to acquire a good or better job.
---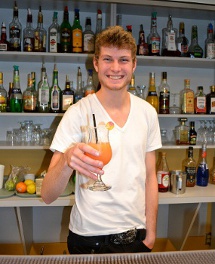 COURSE TITLE: Bartender Training
Bartender is a job unlike any other, and tending bar has held a fascination for many. In this hands-on course, based on standards set by the Canadian Tourism Human Resource Council, you will gain the skills and knowledge you will need to enter the world of bartending. Topics include: setting up the bar, products knowledge, speed work, LCB rules and responsibilities, time management and customer service. Tuition includes course materials and 'The Visual Bartender Guide'. We only take 10 students per course to offer customized instructions, so register early to avoid disappointment.
LOCATION: Interurban Campus
DATE: Saturday,  Oct 5th to Saturday,  Nov 30th 2019 (6 sessions)
TIME: 9am – 5pm ( 1 hour lunch)
FEE: $595.00
REGISTRATION: Call the College at 250-370-4563   or Email: ttce@camosun.ca  or www.camosun.ca
---
TESTIMONIALS
Thank you so much for everything. I found the course to be very informative as well as fun. I am glad not to have to drive back and forth anymore and to have my Saturdays back to myself but I am a little sad not to see everyone again. I am very interested in your Restaurant Etiquette business as it is something I have always wanted to start. If you ever need help with anything please think of me.
Take care and keep in touch.
with love & peace,
Stella
---
From: "Pasquale Fiore" <——>
To: <micheline@cocktailhunter.com>
Subject: Thank you for the great semester ! 😉
Greetings Micheline,
Thank you for the great semester with you. I enjoyed your class and I am looking forward for the next course in May. You may send me the picture we talked about on this email address when you have a chance. Take care of yourself,
See you soon,
Pasquale…
---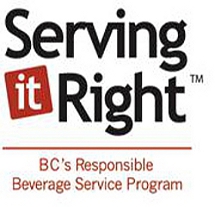 COURSE TITLE: Serving It Right – Responsible Beverage Service.
A 'Serving It Right' certificate is required for waiters, bartenders, retail clerks, and anyone serving or selling alcohol to the public.
DATE:  Winter 2020
---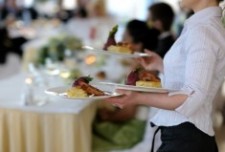 COURSE TITLE: Restaurant Server
It is a one day workshop that explores the job of a server. This hands-on session is ideal for people who wish to gain a competitive edge seeking employment in the hospitality and food industries. For those already employed, this formal training may create a great opportunity to seek advancement. Well-trained, professional servers are always in demand. Serving can be an excellent, lucrative full-time job or work well as supplementary evening / weekend employment. The course flows in a logical sequence, step-by-step practical procedures for understanding and learning server skills. You will learn dining room etiquette, table settings, proper handling of silverware, glassware, and tableware, taking an order accurately, guest communication, how to handle complaints professionally, service timing and priorities, and beverage service.
DATE: Winter 2020